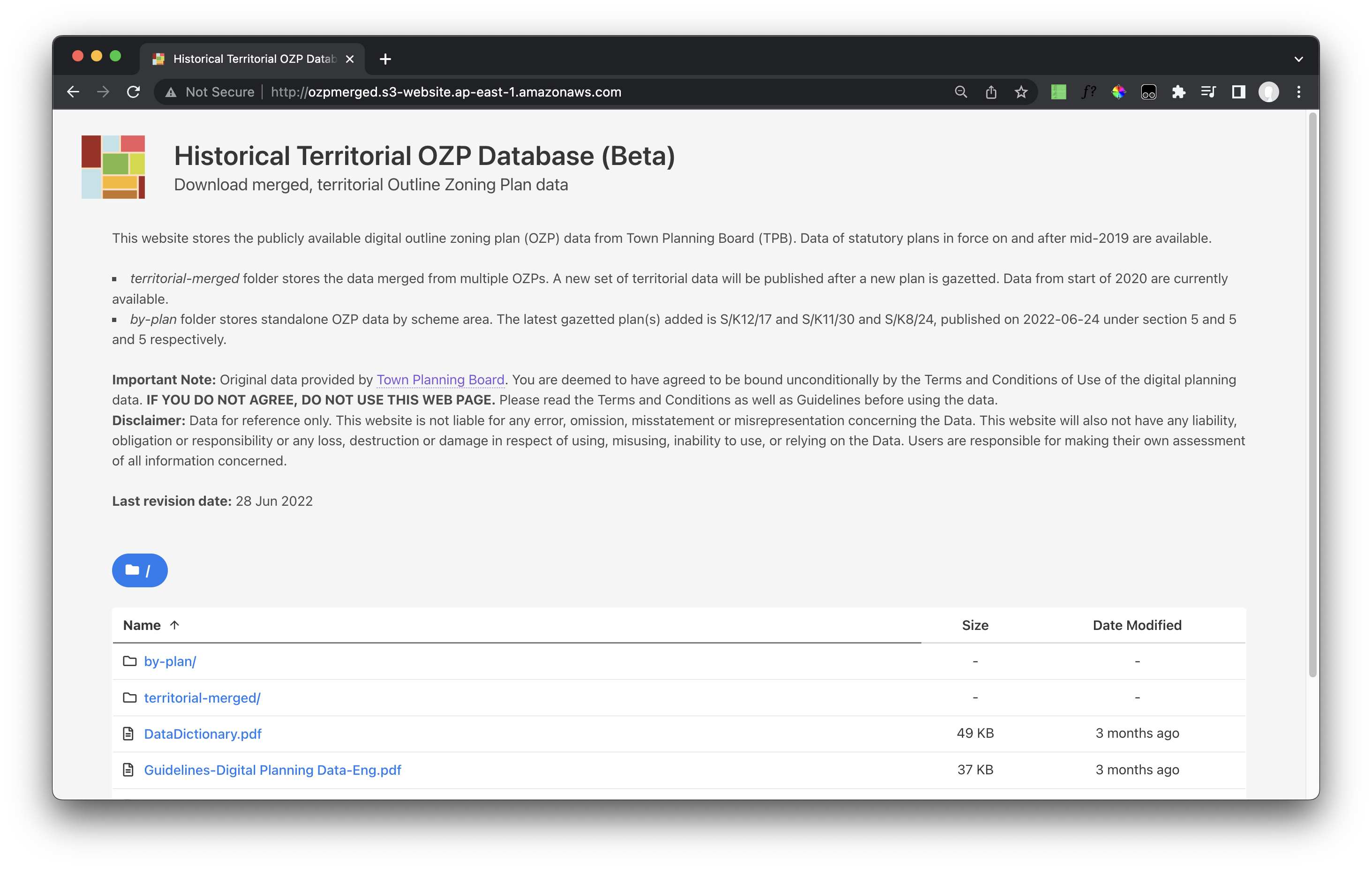 A database for everyone to download territorial, anaylsis-ready land use zoning data of Hong Kong
Unlike discretionary zoning system implemented in UK, Hong Kong urban planning regulation system is in the form of regulatory zoning systems - lands are zoned into various land uses (Residential, Industrial, Commercial, Open Space, etc.) and gazetted in statutory plans named Outline Zoning Plans (OZPs).
While the Planning Department provides digital planning data, there are no quick and efficient ways to download the territorial dataset. I have been looking into ways to unify and standardise the data. Historical Territorial OZP Database is my attempt to create a clean interface to store zoning data.
The website allows users to:
Browse and download historical (& latest) OZPs
Download territorial, analysis-ready zoning data
Conduct analysis immediately with additional fields of zoning data
Download spatial data in various data formats
Features available in the website are documented in this introduction blog.
This database is backed by an automated extract, transform and load (ETL) pipeline using AWS and R. When a new zoning plan is gazetted, the computer will automatically update the database and website by conducting following tasks:
Record the information of the new OZPs
Download the data from government website
Add new fields and attributes for easier analysis and mapping
Create a new set of territorial zoning plan
Export and distribute the new OZPs and curated data to specific folders
Update the webpage & database
---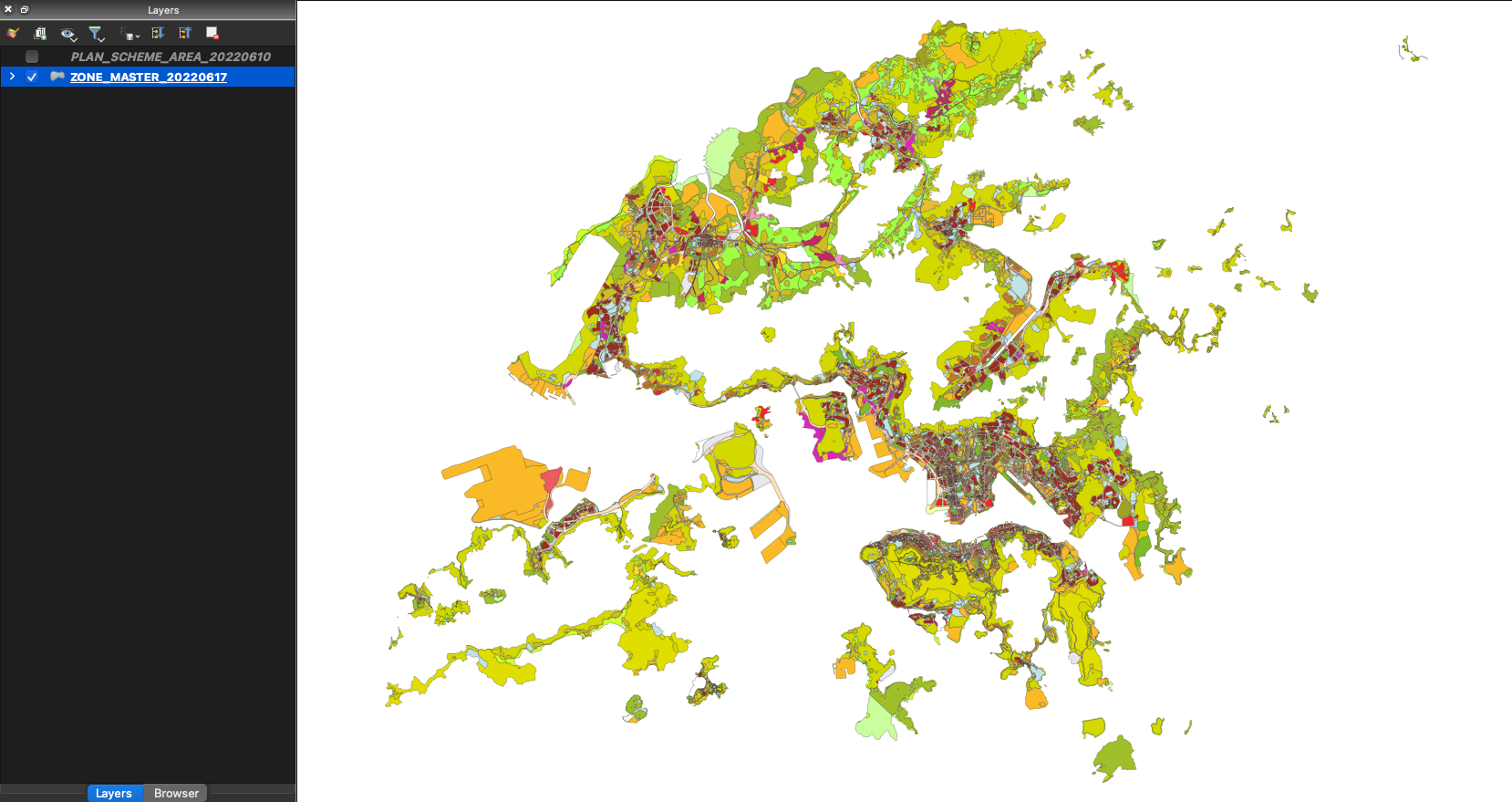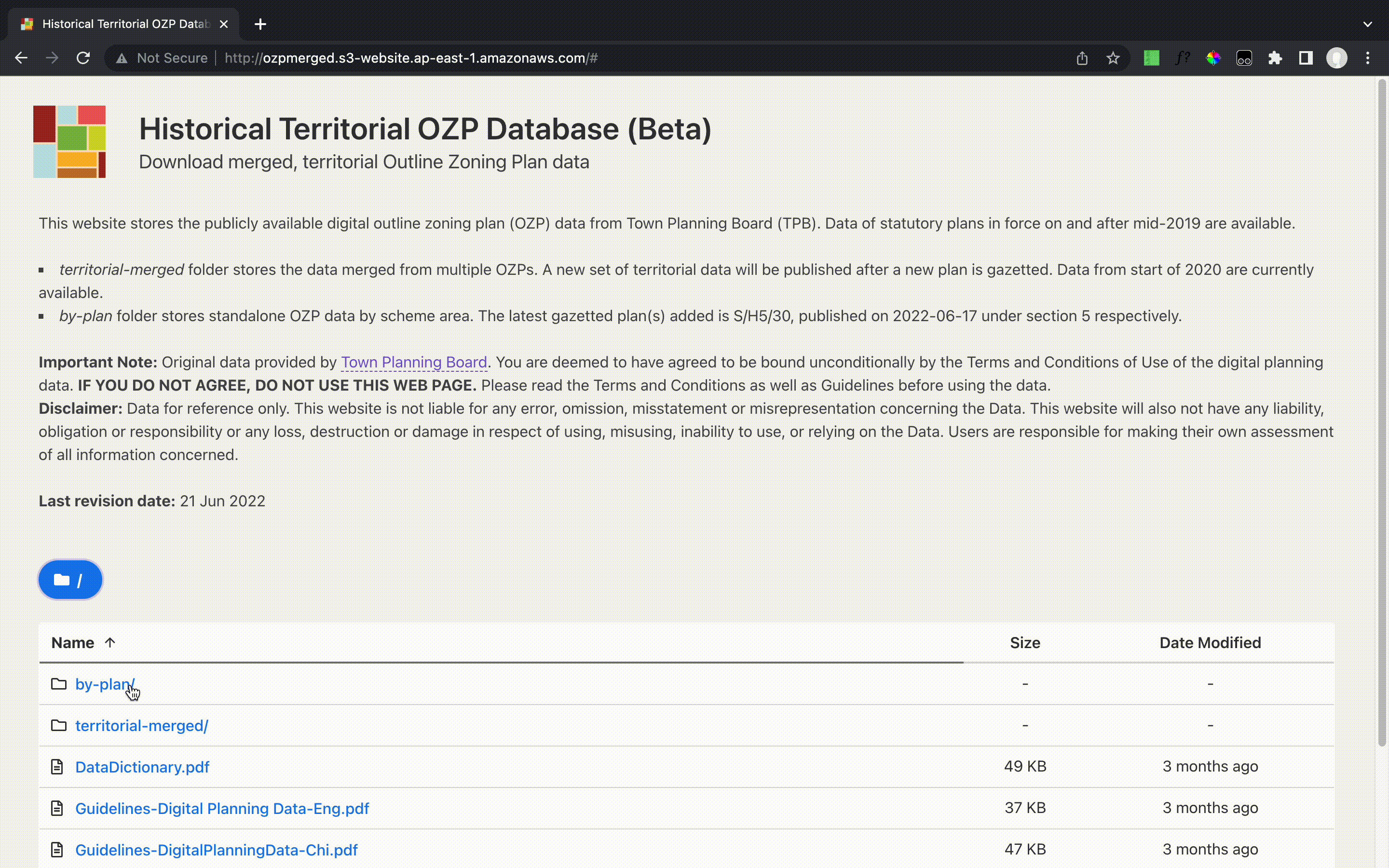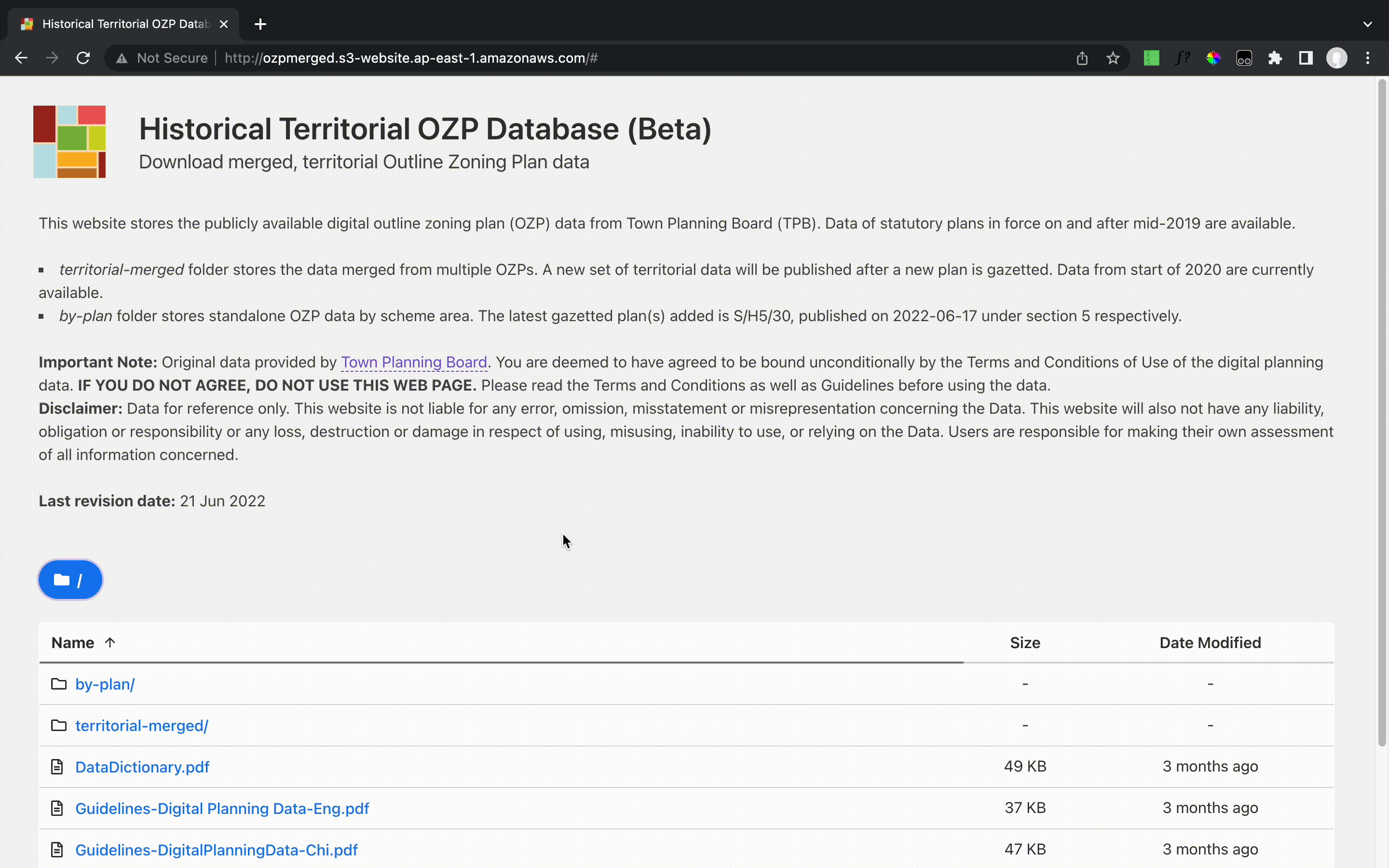 Posted on:

June 1, 2022

Length:

2 minute read, 266 words

Categories:

Tags: