Tang, B. S., Wong, K. K., Tang, K. S., & Wai Wong, S. (2020). Walking accessibility to neighbourhood open space in a multi-level urban environment of Hong Kong. Environment and Planning B: Urban Analytics and City Science, 2399808320932575.
This project is awarded Certificate of Merit for the Hong Kong Institute of Planners (HKIP) Awards 2020.
This long-term project is a collaboration with my professors from the University of Hong Kong. We developed an enhanced Walking Accessibility Measurement Tool (WAAT) specifically for measuring walking accessibility in a hilly, multi-level, 3D urban environment like Hong Kong.
WAAT is a tool to conduct accessibility assessment in a different perspective by incorporating a number of elements in complex 3D walking environment, including slopes, elevation, crossings, footbridges and subways. WAAT uses walking time (instead of walking distance) to estimate the walking effort. Compared to traditional accessibility assessment methods like buffer analysis or distance-based network analysis, WAAT has the following features:
Sensitive to a 3D, multi-level, complex walking environment
Walking-time based
Bi-directional (uphill vs. downhill)

We applied WAAT to investigate the accessibility to public open spaces of about 26,000 residential buildings in Hong Kong. We grouped those apartments into various clusters using machine learning algorithms and spotted a number of green-space-deficient neighbourhoods. They are comprised by the affluent, middle-class households in gated housing estates and in low-rise housing. Still, some neighbourhoods of under-privileged families in old urban tenement buildings.
---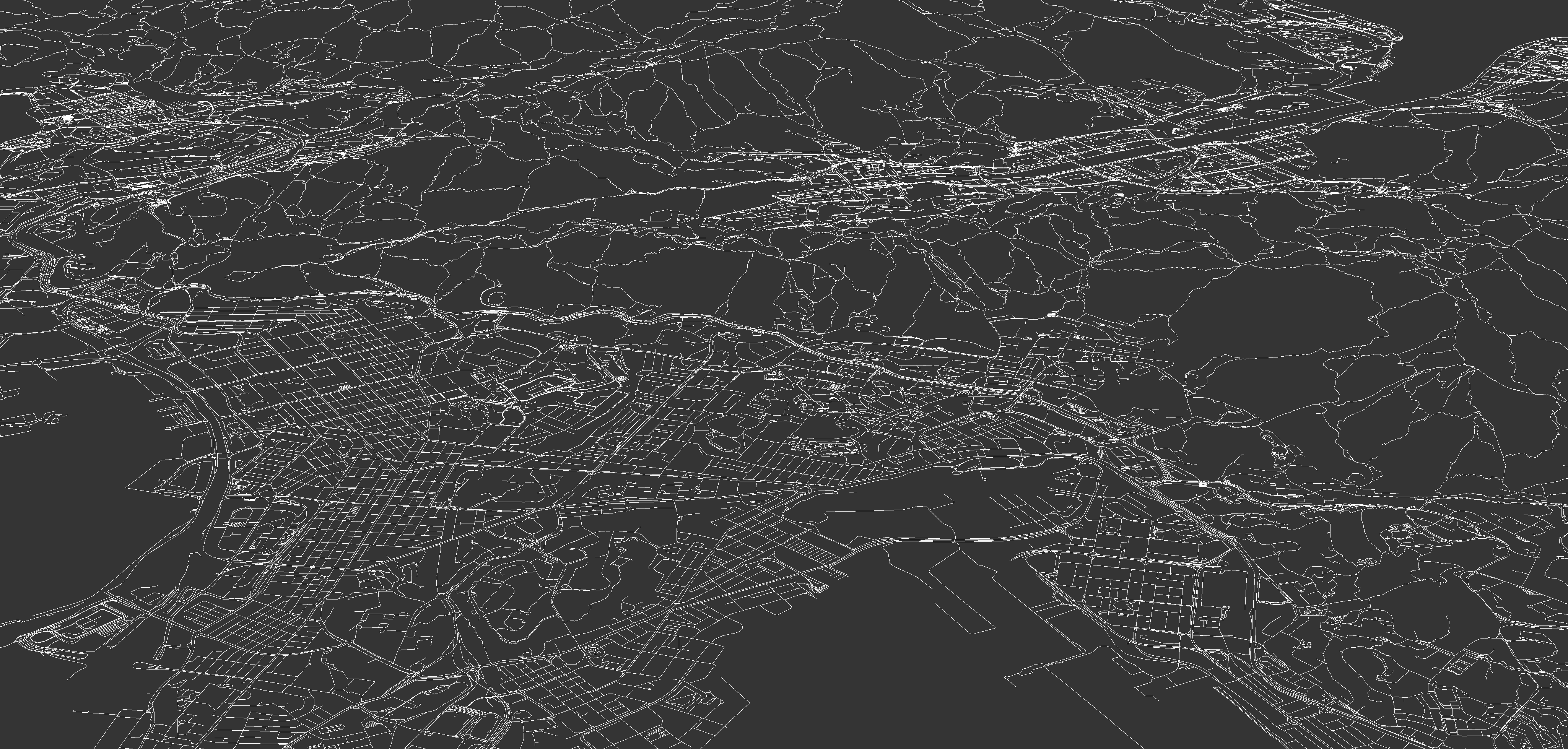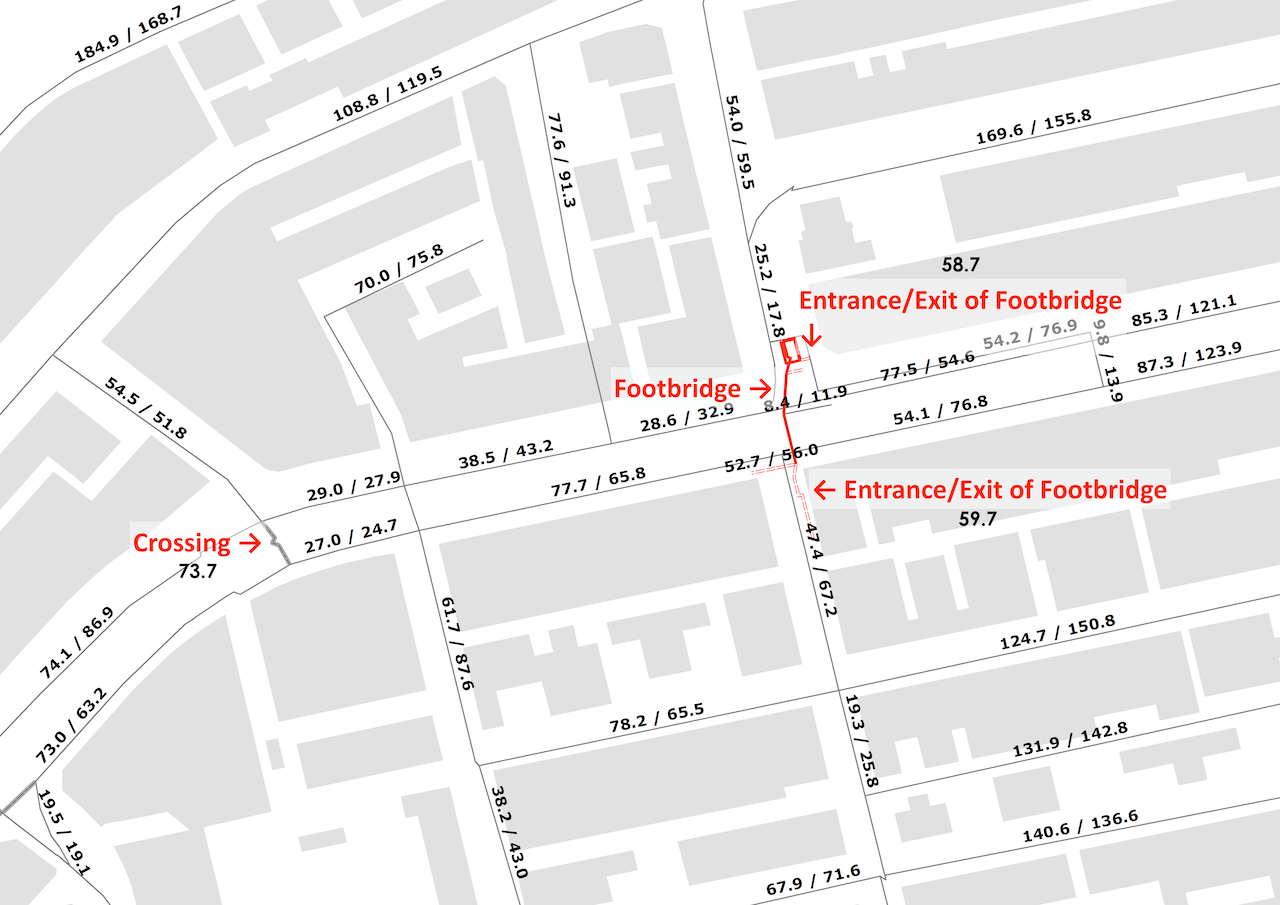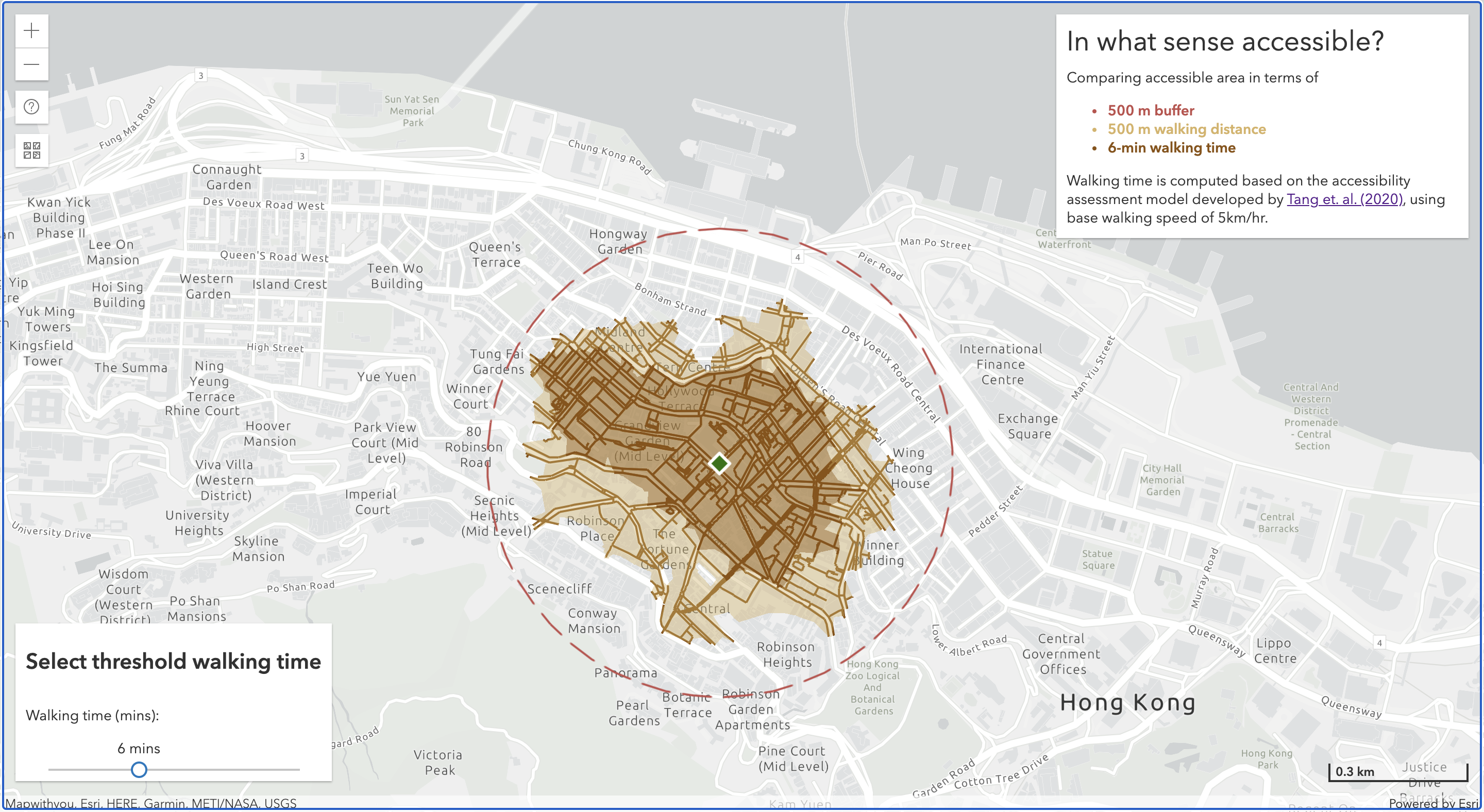 Posted on:

June 1, 2020

Length:

2 minute read, 285 words

Categories:

Tags: