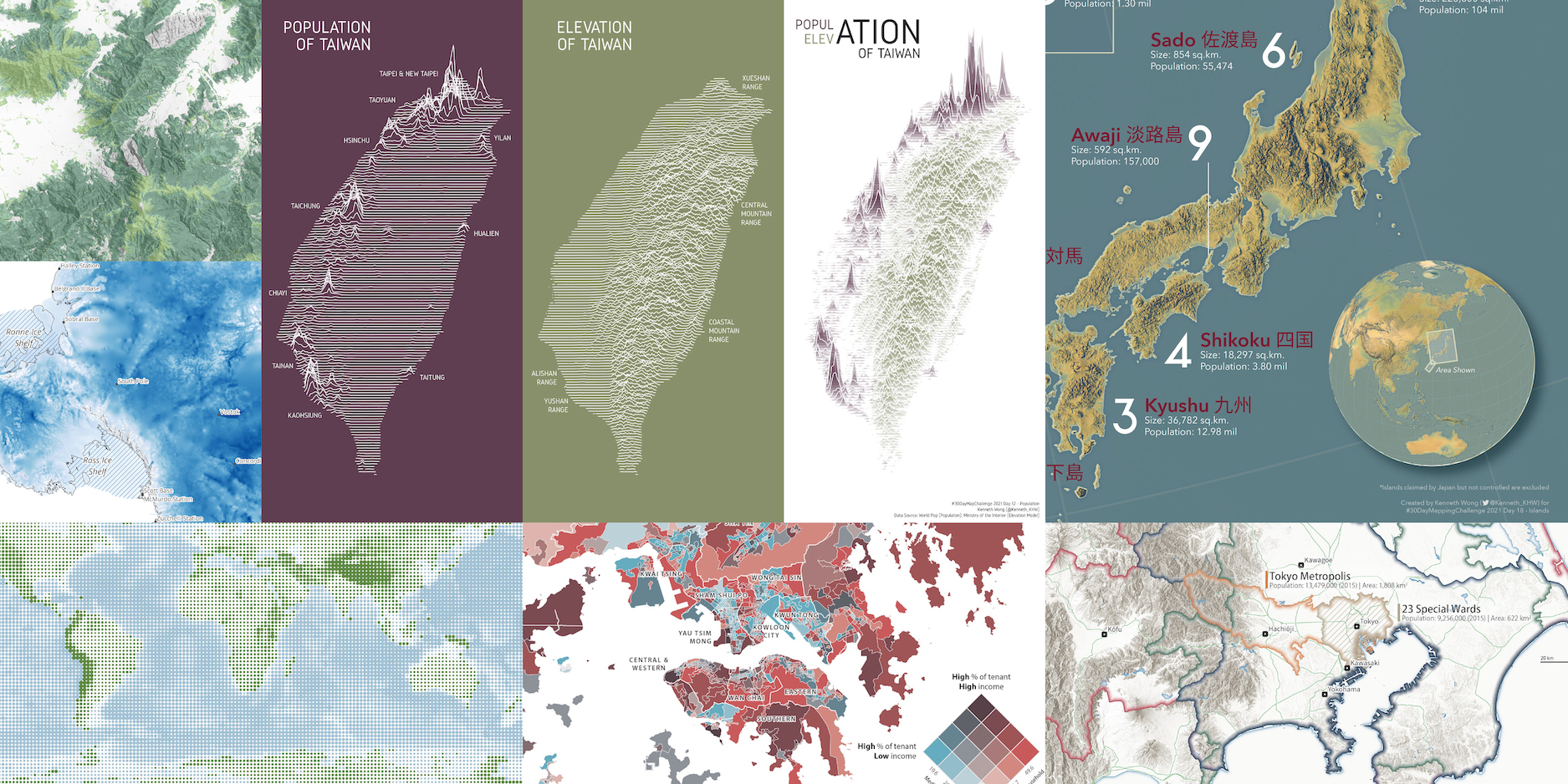 What comes with urban analytics are mostly maps and charts. I always try to polish my products to make them look something better.
In many occassions, I create some one-off maps and charts for topics I find interesting and use it as a chance for me to practice cartography and data visualisations.
While they could not be formally categorised as a complete project, it will not harm to put them into a single place. Here is a curated set of maps and charts I personally love.
---