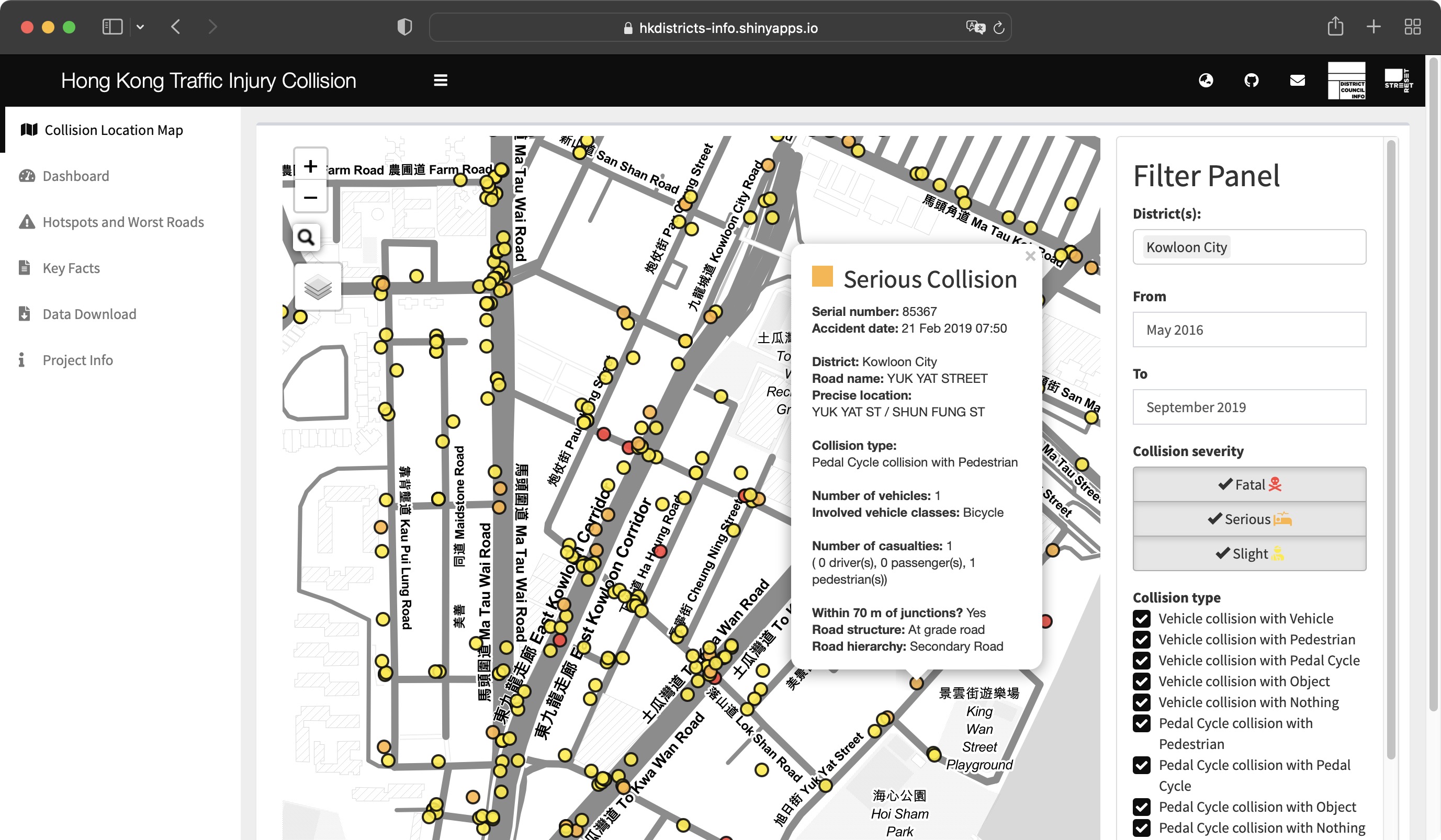 Hong Kong Traffic Injury Collision Database is a project co-developed by Street Reset and Hong Kong District Info, which aims to visualise Hong Kong traffic collision data with interactive mapping. The objective is three-fold:
To alert the public on the current severity of traffic collisions in Hong Kong, with particular dire implications for pedestrians and cyclists,
To draw attention to how street design has contributed to the current situation, and what systemic remedies should be made to enhance the safety of vulnerable road users, and
To provide journalists, district councillors, and government departments with insights and map-based data evidence to understand this issue.
Major features of the website includes:
Collision Location Map: An interactive map for users to explore the locations of traffic collisions, with custom filter (collision severity, date, vehicle type involved, etc.) to subset the database according to users' specific needs
District Dashboard: A dashboard to summarise the number of collisions and characteristics of collisions by 18 districts in Hong Kong
Pedestrian Collision Hotzones: An interactive map showing location and information of the "pedestrian-related traffic collisions disaster area" identified using the Hotzone analysis method.
香港車禍傷亡資料庫是街道變革和 Hong Kong District Info 共同開發的項目,旨在利用互動地圖和儀表版,將香港車禍位置和相關數據可視化。這個項目有三個目標:
提醒公眾注意目前香港車禍的嚴重性,尤其是對行人和單車使用者的嚴重影響
讓各方注意到街道設計如何導致目前的情況,以及應採取哪些系統性的補救措施,以提高弱勢道路使用者的安全
為記者、區議員和政府部門提供簡易數據和見解,有助深入探討及改善車禍問題
---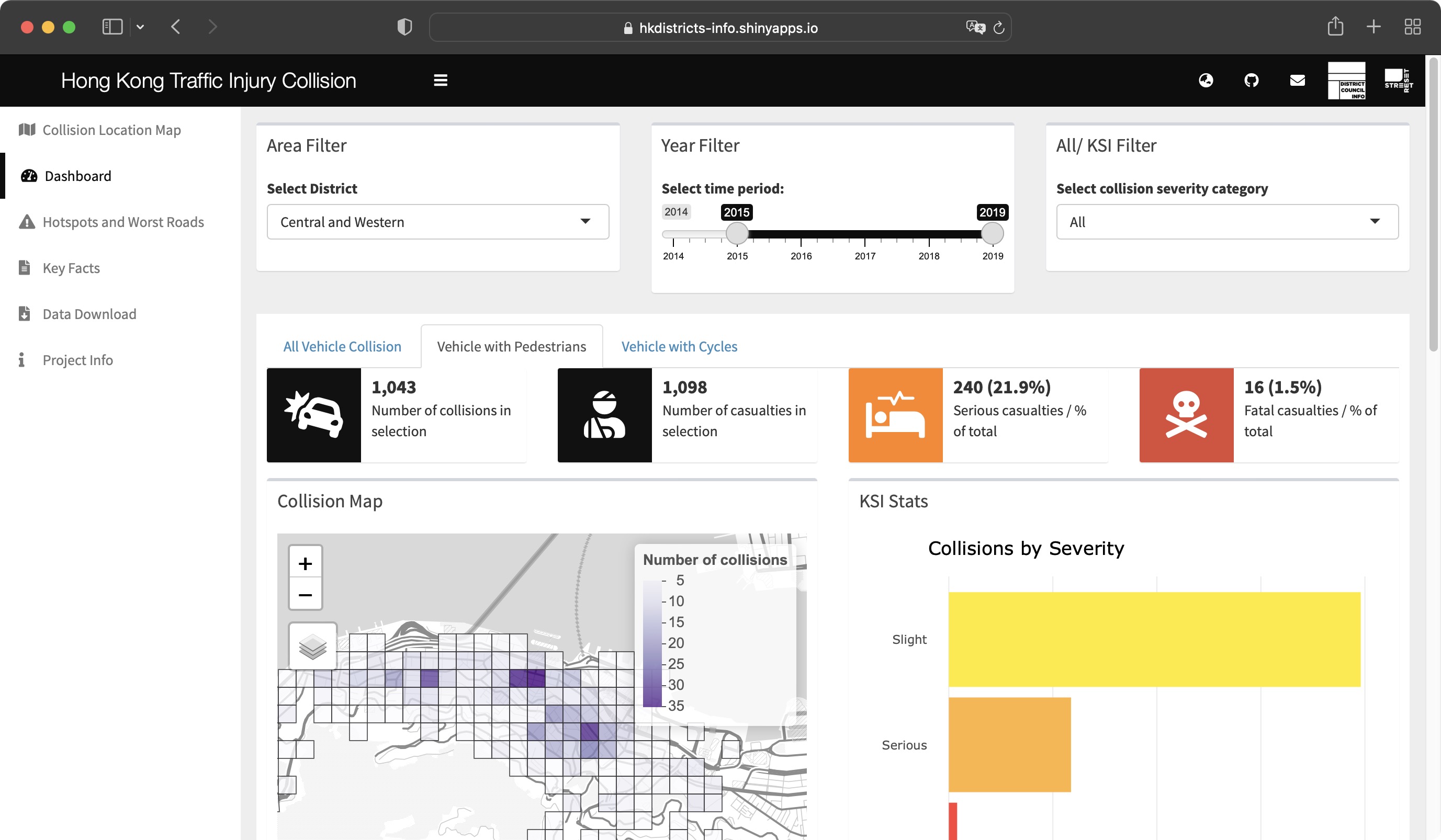 Posted on:

November 1, 2022

Length:

1 minute read, 200 words

Categories:

Tags: